NEED SOME HELP?
FREQUENTLY ASKED QUESTIONS
RETRO BOOTH FAQS
On this page we hope to answer all your questions regarding our retro photo booths. We cover questions about your booking, our photos and equipment.
If you have any questions that are not covered, please get in touch and we'll be happy to answer your queries.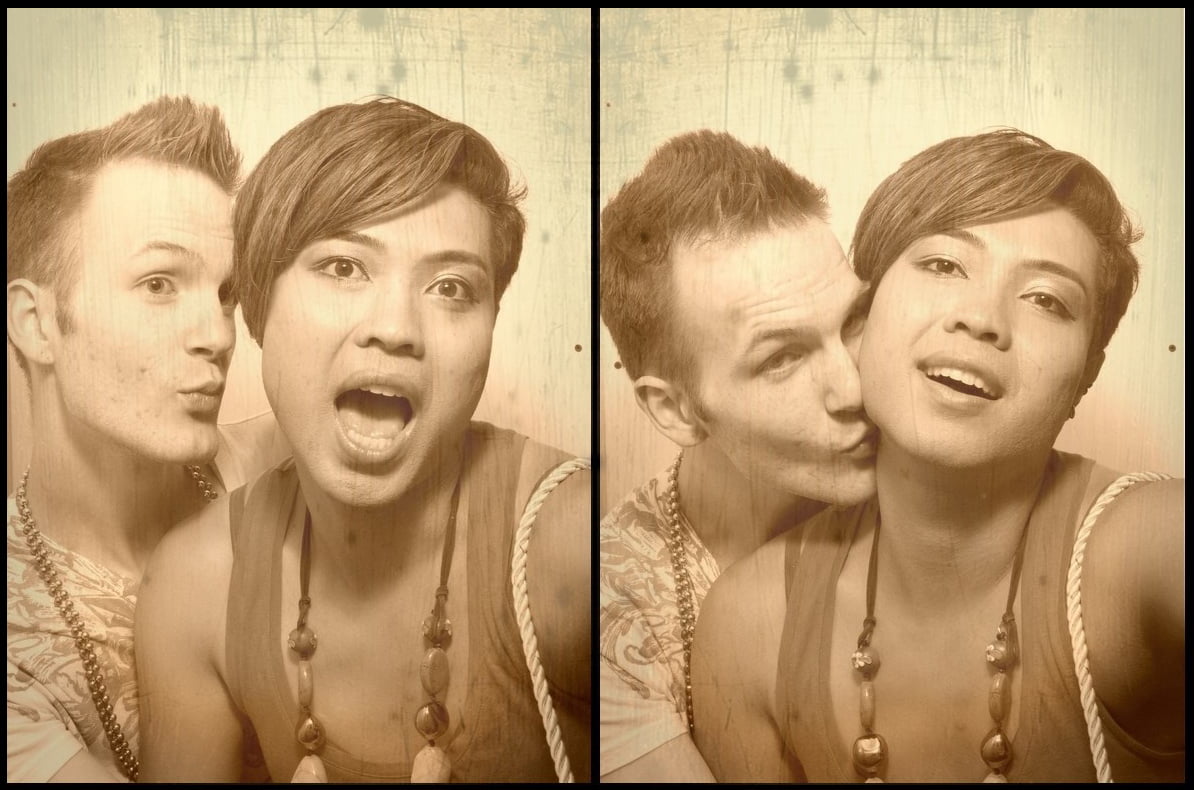 ABOUT OUR RETRO PHOTO BOOTHS
Can we brand the photo booths with our own branding?
Yes, absolutely – all branding on the photo booth is based on the venues' logo and styling including posters, artwork and photo strips. Retro-Me do not include our branding anywhere on a leased booth, we aim to be the quiet supplier in the background supporting your brand.
How big are the photo booths?
All the booths are custom made so there can be slight variations in size but in general they are 1850mm wide, 800mm depth and 2100mm high. If you have an ideal space that is a little smaller, please get in touch with us to discuss options.
Will the venue incur any costs?
No, on the split profit option, at no time will the venue be asked to pay Retro-Me any funds.
Does the photo booth use a lot of power?
No all the lighting is 3 watt LED, the pc, printer and touch screen are all low wattage versions. You will not notice any change in your electricity bill by installing a photo booth.
How do we give refunds if the machine breaks down.
In general the machines are very reliable but they may have issues on occasion. We leave details on the machine for card refunds and also, we will supply a number to staff members if its easier to speak with someone directly. In the case of cash refunds (if you have a cash validator fitted) we will leave some cash with you in advance for up to 10 refunds, to refund clients when needed.
Our venue has lots of parties and buy outs can, can clients pay a one-off price to use the photo booth?
Yes, we will discuss buy out prices for your venue and this will be included in an addendum on your contract. We will also supply you with prepaid cards for smaller groups who may want a set number of pictures.
How quick can you install a booth?
If we have your preferred booth style in stock, we can install within 14 days of you signing your contract. If we need to custom build your booth, installation is around 6-8 weeks from contract signing.
What is the minimum contract period?
For new venues, we require a minimum 3-month contract. After this period the contract will continue on a rolling monthly basis.