ABOUT RETRO-ME LTD
OUR STORY
Read the Retro-Me story and learn how a friend's idea generated a long-term and profitable business. We hear from Stu, in his own words and find out more about this family run company based in Bedfordshire.
STUART: IN HIS OWN WORDS
History seldom takes note of serendipity! after a visit to the US by a good friend Mark who jumped in a photo booth in a venue in San Francisco, from the immortal words Victor Kiam "he loved it so much he bought one" well two actually. Mark arrived back in the UK with 2 old photo booths a 1960's and one 1970's analogue black and white photo booths both only partially working and no idea what to do next.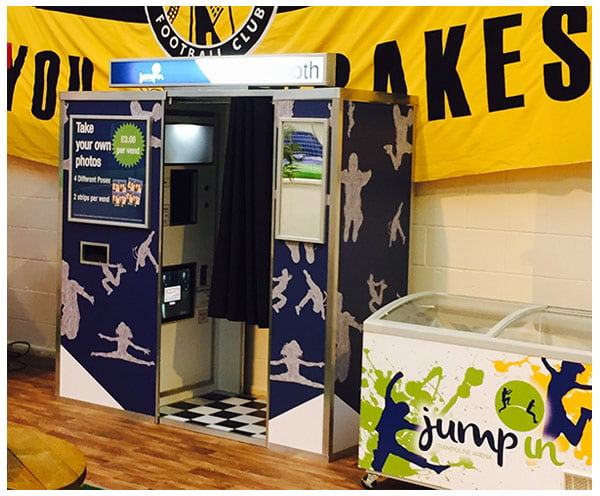 I ENTER THE SCENE
This is where I enter the scene I had grown up and trained with my father as a clock and watch restorer and you may not know but analogue photo booths are just a big pile of cogs and gears (just like a clock) with some electrical lighting and power supplies, Mark decided to take a job in Switzerland and provided me with 2 broken photo booths and I only had a small amount of money.
A FAMILY RUN BUSINESS
Retro-me was born in 2009 a family run business with the help of my Son Anthony and my long-term friend Nick and his son Rhys.
We fully intended to install our booths in venues, except UK entertainment scene wasn't quite ready for a photo booths in venues and so we ended up becoming a photo booth events company. But the vision was always to install within venues, in 2012 we installed out first venue booth in North Bar Leeds (and we are still there today) and until 2022 carried on enjoying being events hire company.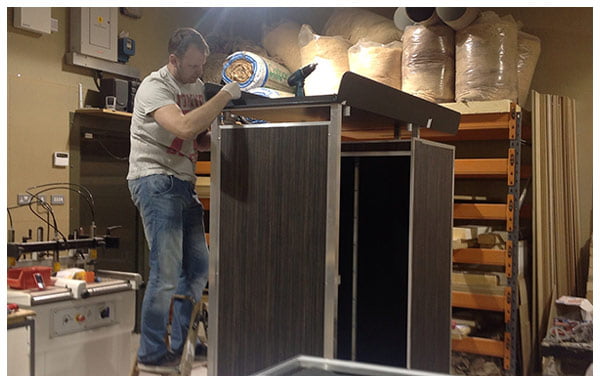 MEET THE GUYS AT RETRO-ME
THE TEAM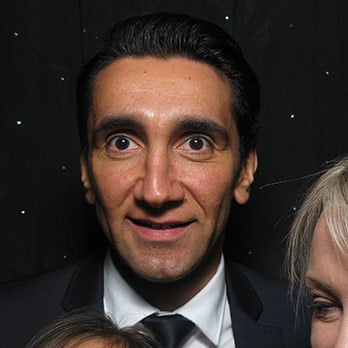 NICK
Nick our director is the sharpest dresser of the team and a great guy to work with always on the end of the phone and always ready to jump in and help anytime in any area of the business. Although he specialises in transport and logistics.
STUART
Stu's time is split between venue support and the work shop, Building and maintaining the photo booths. So, he may be the guy that built your booth or visits to attend with general maintenance.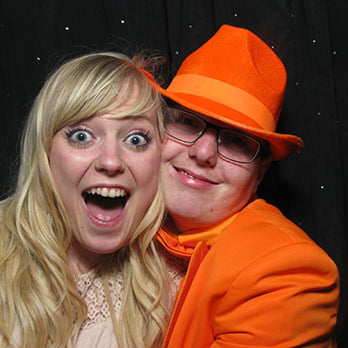 ANTHONY
Anthony is our Tech Geek and top booth operator for events, he has been with the company 13 years and although a quiet lad comes alive when solving tech issues with any of the team or clients alike.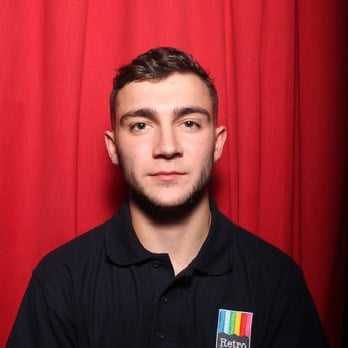 RHYS
Rhys works in all areas of the business and with his quick mind and can-do attitude is an asset to the company and clients alike.
TRUSTED PHOTO BOOTH SUPPLIER
WHY US?
We've provided our analogue booths to some prestigious venues in the UK:
Horwood House, Milton Keynes
Kings College, Cambridge
Queens College, Cambridge
The Orangery, Kew Gardens
The Bloomsbury Ballroom, London
Powis Castle, Welshpool
The Royal Festival Hall
We've worked with some well-known brands including:
Sky TV
Sony
The National Trust
National Wedding Industry Awards
PHOTO BOOTH SALES
We sell our photo booths to a variety of locations and make sure they are exclusive to that area. We provide training and maintain the booths to the highest standards.
DELIVERY
We offer free delivery up to 50 miles from our workshop in Dunstable, Bedfordshire. So, we are well placed for London venues and the Midlands.